Exclusively From Desert Dog Books
Shrapnel in the San Fernando Valley Special Edition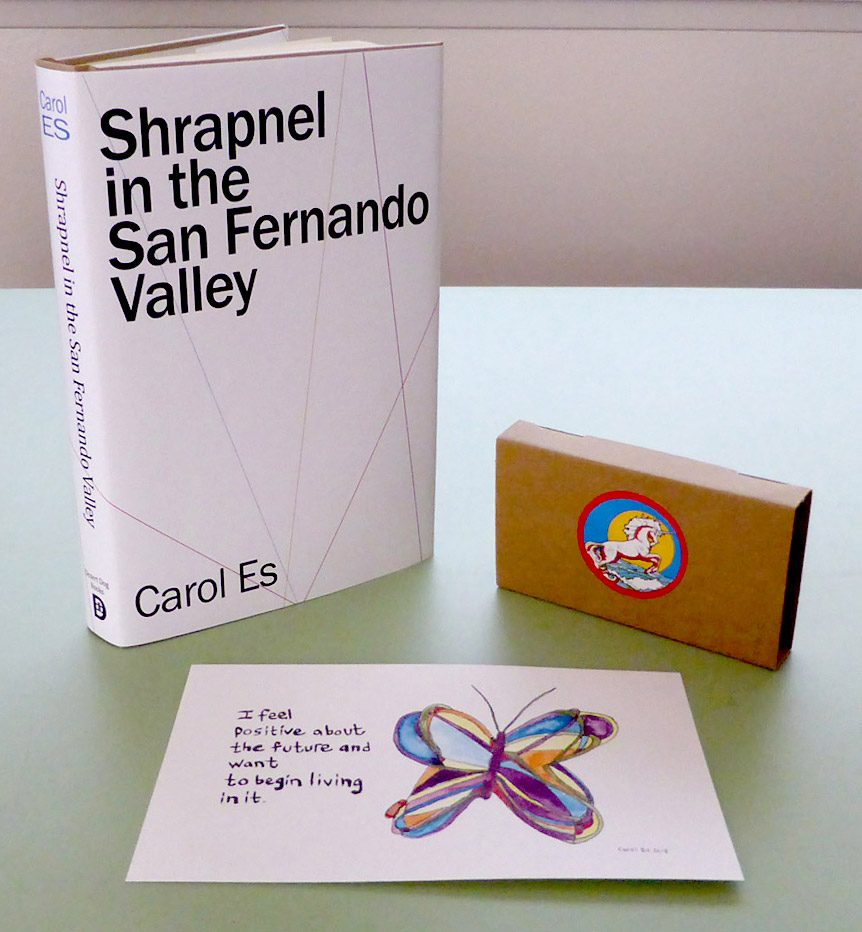 Special Desert Dog Direct price: $199.
Shrapnel in the San Fernando Valley by Carol Es Special Edition. These beautiful specimens are limited to 29 copies. There are 26 lettered copies, an Artist's proof (signed), a Bon á tirer (unsigned), and a Hors de Commerce (unsigned). There is one "mystery copy" that is one of a kind. Only the 26 lettered copies are available for sale.
Printed on 60# Accent warm white paper and hardbound in starched linen, and the title stamped with red foil on the spine, the book also comes with a dust jacket. Every copy includes an original colored pencil drawing on the first page, a totally unique 5 x 8 inch watercolor and ink painting on #140 watercolor paper, and a cassette mix tape of 1970s and 1980s music. All books are lettered and signed by Carol Es.